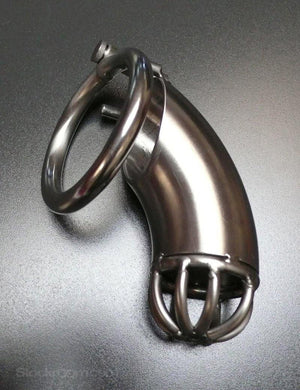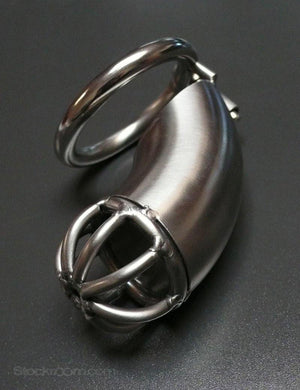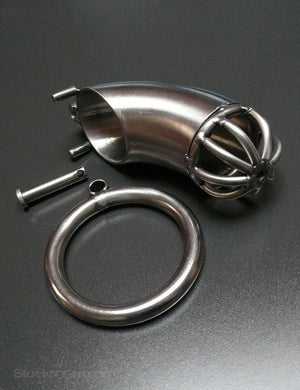 Make your partner do a little hard time in our new Stockroom exclusive: The Brig Male Chastity Device. The Brig is a beautifully crafted stainless steel cock cage that marks a new era of male chastity with its simple yet functional design. Cuckoldry has never looked so good.
There is truly no escaping this sexual Alcatraz, with its 4¼" sleek stainless steel cock sleeve. The cage is designed with a severe downward slope that ends with an 8 spoke dome. The curvature of the cage allows this to be worn discreetly in public.
The cock cage itself attaches to a steel ring by means of three pins. Two are permanently fixed while the third is designed to hold a lock in place.
Stainless steel is the ultimate material for male chastity due to its hygienic resistance to rust and relative ease of cleaning. No other material feels as severe and permanent, serving as a constant reminder that - Your cock isn't going anywhere…
*Lock not included
Product Details:
• Material: Stainless Steel
• Internal Length: 4¼"
• Internal Diameter: 1 7/8"
• Ring Diameter Options: 1¾" & 2"
• Weight: 8 oz