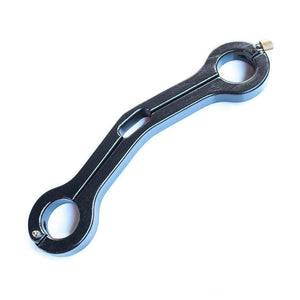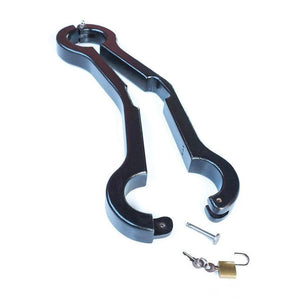 The Black Wooden Scrotum Pillory is medieval simplicity at its most effective. This humbler closes around their balls and wrists in front of or behind the body rendering the wearer completely helpless and entirely under your control.
They won't be able to move their hands to defend themselves, and any attempt will yank painfully on their scrotum. When submissives are subjected to these devices they are invariably broken into weak and quivering servitude.
Ideal for… CBT, submissive training, sensation play, ball stretching.
Product Details:
• Length: 19.68" / 50cm
• Opening for Balls: Width: 2.36" / 6cm Height: 0.78" / 2cm
• Wrist Cuff Diameter: 1.96" / 5cm
• Thickness: 1.25" / 3.2cm
• Material: Handcrafted Polished Wood