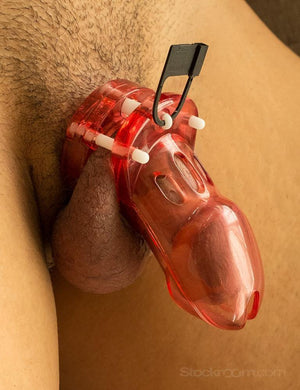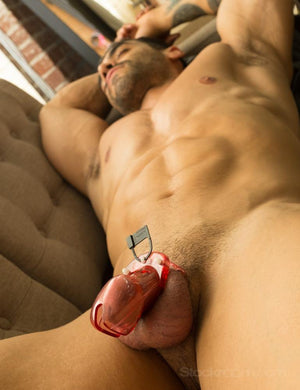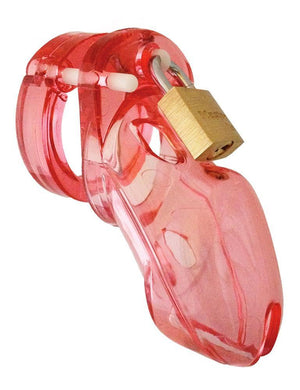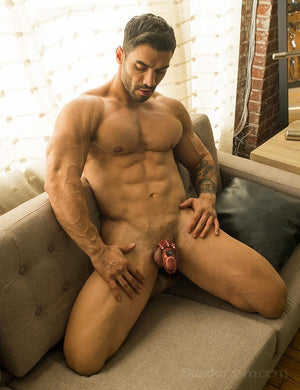 The CB-3000 Pink Male Chastity Device is a newly updated classic offering the best of comfort and security. The CB-3000 now incorporates the classic cage of the CB-3000 with the ring design of the CB-6000.
The rings consist of three interlocking pieces that fit together like a puzzle. The two guide pins hold the top pieces together. The oval locking pin goes through the middle recessed hole connecting the cage portion to the ring. The flat design of the rings is extremely comfortable and secure.
The CB-3000 is made of medical-grade polycarbonate material. It is lightweight, hypoallergenic, and durable. The cage portion is vented for hygiene and has a bottom opening allowing use at urinals. The different size rings and spacers included in each package allow you to customize your fit to your individual needs. The CB-3000 restricts you from touching your genitals for sexual pleasure and gives the Keyholder control over the sexual fulfillment of both partners.
Product Details:
• 3" length 1.45" inside diameter cage
• 5 ring sizes (inner diameter) - 1 1/2", 1 5/8", 1 3/4", 1 7/8", and 2"
• Package includes: 1 cage portion; 5 different size rings; Locking pins and spacers; One brass padlock; Five individually numbered plastic locks
• Handy black zippered carrying case
• Numbered plastic locks included allow wearer to go through metal detectors without setting off alarms
Shipping Notes: This will be drop shipped directly from the manufacturer, separately from other items (please allow 3-5 days). Certain international orders are not available, please contact our Customer Service to inquire. Express shipping is not available for this item.