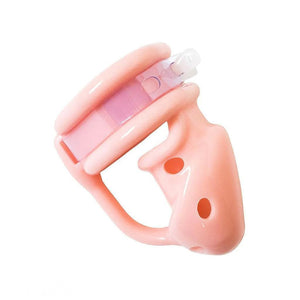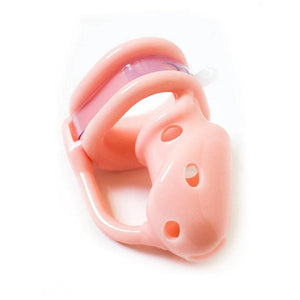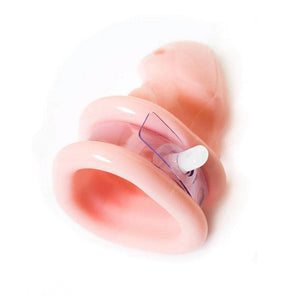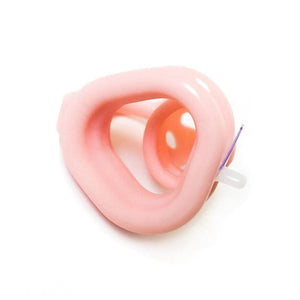 From Birdlocked comes a revolutionary, state-of-the-art design in male chastity. Constructed of medical-grade silicone, the Birdlocked chastity device is as durable as it is discreet. The unique patented design provides a skin-safe, hypoallergenic alternative to traditional metal and plastic chastity models.
While the assembly-free Birdlocked slides effortlessly over the genitals in one piece, once locked in place it is not only impossible to remove but indestructible to boot. Tread and trample as you may; the sheath of the Birdlocked is tear-resistant and will remain completely intact.
The Birdlocked chastity device boasts exceptional features ideal for extended use, including 7 strategically placed holes throughout which allow for maximum ventilation around the penis. Also, the firm yet flexible silicone moves and shifts with the genitals, preventing pinching while appearing completely invisible under any type of clothing.
Product Details:
• 40mm: 1.6in (4cm)
• 45mm: 1.8in (4.5cm)
• 50mm: 2in (5cm) (Available in Classic Clear Only)
• Length– 4in (10.2cm)
• Tube Diameter – 1.3in (3.3cm)
• Ring Width – 1.2in (3cm)
*Includes 1 standard-sized metal lock and two keys.
Safety, Care, and Usage: The Birdlocked is 100% natural and contains no toxic materials. Mild soap and water may be used to clean, as the device is highly resistant to water and toxic chemicals. In the event of an emergency, the device may be cut with safety-tip scissors.
SKU: G556 - 40mm
SKU: G557 - 45mm
SKU: G558 - 50mm