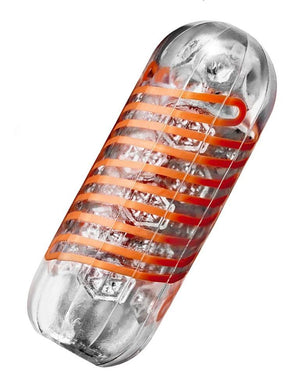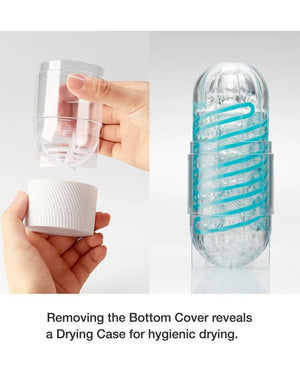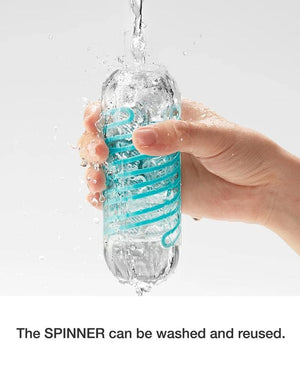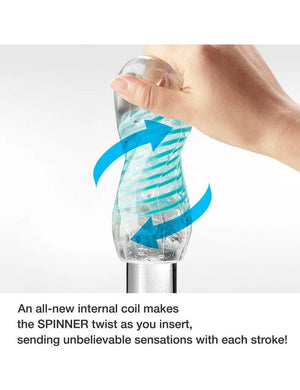 The whole idea of "getting screwed" takes on a new – and delicious – meaning when you pull out the Tenga Spinner. An internal coil of hexagonal tile lining the inside of the sleeve produces a twisting, corkscrew motion as you bring it down your shaft. Combined with the usual pressure and suction, it's an entirely new dimension of sensation.
When you're done, cleaning up is almost as easy as using it; just run some water into the sleeve and let it dry for next time.
Ideal for... male masturbation, cock teasing, foreplay.
Product Details:
• Size (D x W x H): 1.77" x 1.77" x 5.11"
• Insertion Length: Stretches to approx. 6.73"
• Insertion Width: Stretches to approx. 2.15"
• Weight: 0.29 lbs
Materials:
• Sleeve material: Elastomer
• Lotion Ingredients: Water, Glycerin, Sodium Polyacrylate, Ethanol, Hydroxyethylcellulose, Phenoxyethanol, Methylparaben, EDTA-2Na, Polysorbate 80, Sorbitan Cocoate, Fragrance