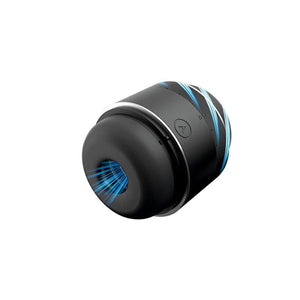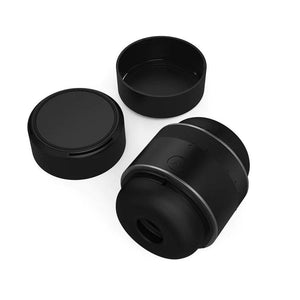 For a discreet yet powerful masturbation sleeve, you can't beat the Arcwave Voy. It's made to fit in the palm of your hand, yet offers so much more than your hand alone — or most other sleeves, for that matter.
Made of a proprietary blend of silicone, the inside of Voy is flexible, warm, and easy to clean. The smooth surface glides easily over your shaft, especially after applying just the right amount of water-based lube.
The built-in Tightness Adjustment System gives you eight settings to find the amount of pressure that's right for your mood and your cock. With no batteries or electronics, it's ready to go when you are - wherever you are.
Product Details:
• Height: 4.52" (11.48 cm)
• Width: 3.34" (8.48 cm)
• Weight: 1.48 lbs
• Material: CleanTech proprietary silicone
• Easy to clean; Use warm water and trusted toy cleaner (such as KinkLab's) or antibacterial soap
Shipping Notes:
This will be drop shipped directly from the manufacturer, separately from other items (please allow 3-5 days). Certain international orders are not available, please contact our Customer Service to inquire. Express shipping is not available for this item.