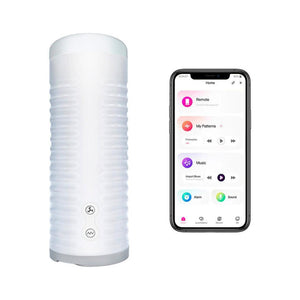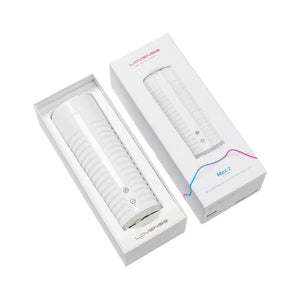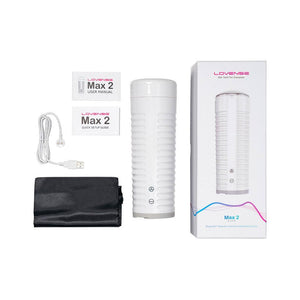 Take your masturbation to the max — and beyond. An exceptionally sophisticated masturbation sleeve made for the 21st century, the Max 2 is lined with high-quality TPE with customizable settings for vibration and contraction.
Lovense puts a huge emphasis on interactive functions with their app, and the Max 2 is no exception. Using their Bluetooth-enabled mobile app, you can set the pulses and contractions to exactly the way you like, or sync them up with music – or even connect long-distance with a partner and let them take control.
Product Details:
• Total Length: 9.5" (24.13cm)
• Insertable Length: 6.5" (16.51cm)
• Diameter: 3.33" (8.45cm)
• Insertable Diameter: 2" (5.08cm)
• 6 suction levels, 8 suction modes
• USB rechargeable 
• IPX6 Water-resistant
• Weight: 26.4oz
• Charging time: 100 minutes
• Use time: Up to 215 minutes on a full charge
• Materials: ABS plastic and skin-like TPE
• 1-Year Warranty
Shipping Notes:
This will be drop shipped directly from the manufacturer, separately from other items (please allow 3-5 days). Certain international orders are not available, please contact our Customer Service to inquire. Express shipping is not available for this item.