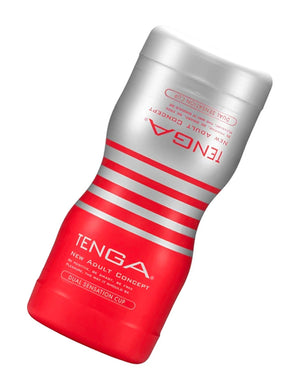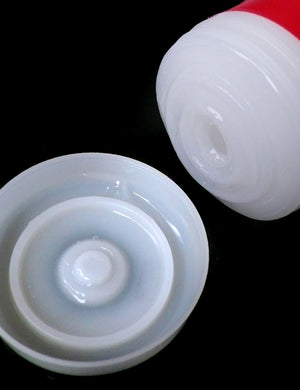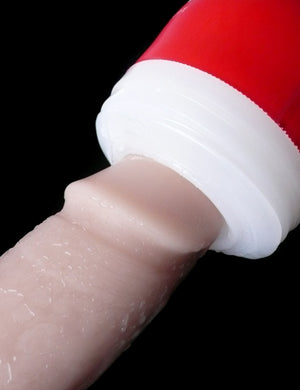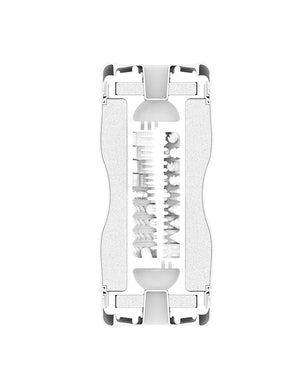 Experience the Bitter and Sweet sides of the Land of the Rising Sun with the Tenga Double Hole Cup from Tenga's line of popular masturbators.
Shaped a bit like an energy drink can, the Double Hole Cup doesn't make you guess why it's special from other masturbators. Insert your penis in to the Sweet side and meet 73 nubs which part as you slide in and gently cling as you pull out. Push your cock into the Bitter side and feel your penis squeezed by 63 nubs, completely separate from the Sweet side. A lotion reservoir at the point of entry makes sure you have a nice wet insertion and pull out every time.
This toy is designed for one use only; do not clean out and reuse.
Product Details:
• Insertable length is 6in / 15.24cm
• Total device length is 6in / 15.24cm
• Circumference of device is 8.25in / 20.95cm