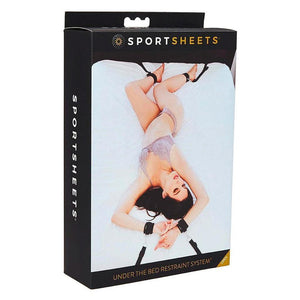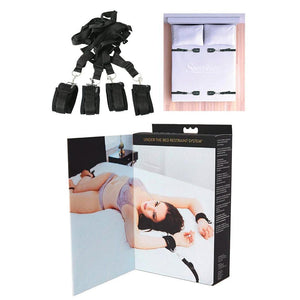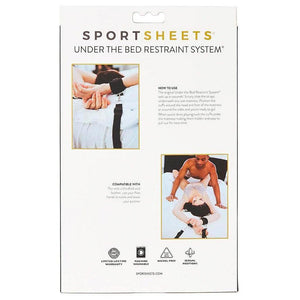 If you have a bed with no bedposts, this set is for you. The Under the Bed Restraint System turns your bed into a bondage playground. Simply slide the straps under any mattress, and position them around the bed to create various bondage possibilities.
The kit includes four 60" nylon restraint straps, one connector strap, and four Sportsheets cuffs. These bondage cuffs are made of a heavy-duty nylon strap with a Neoprene backing and a Velcro closure.
They are very adjustable and comfortable, easy to put on and remove. They can also be linked together end-to-end and worn as a collar or thigh cuff. Each cuff features an O-ring as a point of attachment, and a small snap hook is attached to one of the cuffs for clipping the cuffs together.