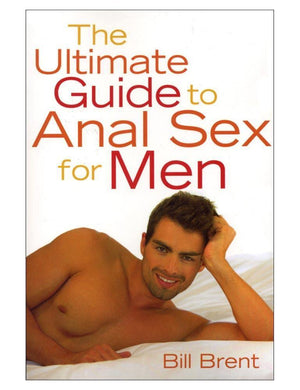 From the publishers of the best-selling, The Ultimate Guide to Anal Sex for Women, comes a companion book specifically for men. This is a sexy, fun-to-read guide, offering comprehensive information on all aspects of anal play:
- Clear, illustrated discussion of anatomy
- Helpful tips on safety, preparation, and hygiene
- Building trust and communicating your desires
- Pleasurable anal penetration: how to give it, how to get it
- Fisting, S/M, and extreme play
- Where to find toys, accessories and safe sex supplies
- Complete bibliography, index, and guide to helpful resources videos, books, magazines, and websites
230 pages, softcover.
For any man, heterosexual, gay, or bisexual, who wants to learn how to enjoy anal sex with or without a partner.
Bill Brent is the co-editor of the Best Bisexual Erotica series and publisher of Black Sheets magazine. He lives in San Francisco.