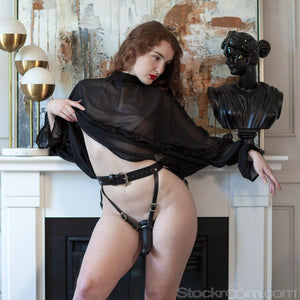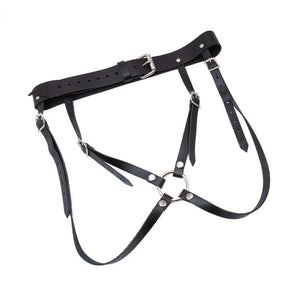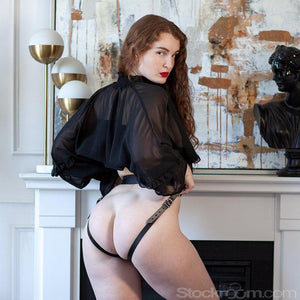 This is a new variation on our classic favorite, the 3-Strap Dildo Harness, which is one of the best basic dildo harnesses available anywhere.
It is secure and adjustable, attractive, and affordable. This version of the harness is made with two straps in the back that wrap around the buttocks, leaving the genitals and ass exposed. It is adjustable in several different ways for dildo placement and finding a perfect fit.
The standard ring is 1¾" in diameter, which should fit most pliable dildos from 1" to 2" in diameter. The ring is held in place by snaps in the leather straps. For very large or very small dildos, it is possible to substitute a different size ring. Dildos and alternate rings are sold separately.
SKU: J239S - 24½" to 30" waist (Small)
SKU: J239M - 27½" to 34" waist (Medium)
SKU: J239L - 33" to 39" waist (Large)