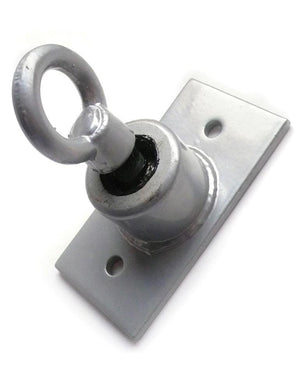 The Tire Swivel has a wide variety of wonderful bondage and suspension applications just waiting to be imagined. What truly separates the Tire Swivel from standard suspension hardware is the wide range of motions you'll get from the full range ball joint.
Made of quality durable steel this is one piece of bdsm hardware that will be with you for a lifetime.
Product Details:
• Dimensions (Approx)
• Base: 5x2"
• Ring: 1¼" inside diameter
• Total Height: 4¼"