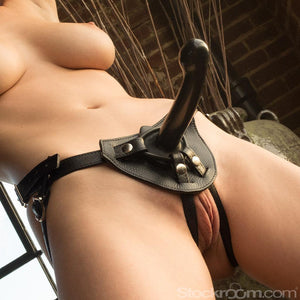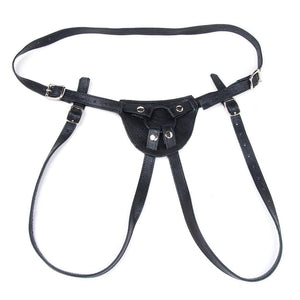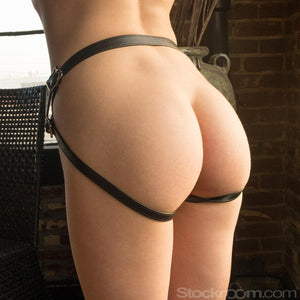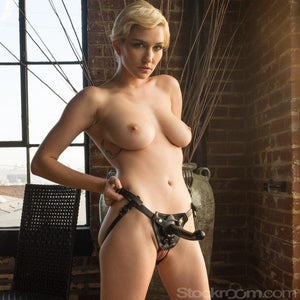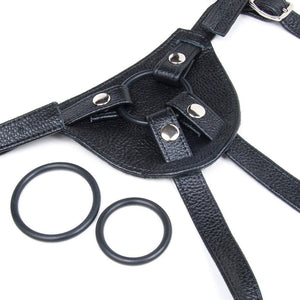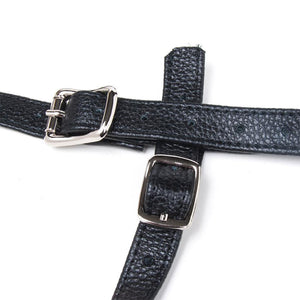 This popular dildo harness is one of Stormy Leather's favorites. Its sleek, functional design is perfectly simply for a secure fit. Made with lightweight garment leather, the Terra Firma® Dildo Harness has three straps that attach directly to the ring for an extra firm hold on your hips.
Wondering which Terra Firma® Dildo Harness is right for you? The Terra Firma® strapon harness is the original style that is equipped with adjustable nickel-plated buckles that secure exactly to all your curves and contours for a perfect fit that stays in place no matter how wild you and your partner get. Just want it quick and dirty? Try the Terra Firma® Malibu Harness, identical to this style but made out of nylon faced neoprene with poly –webbing straps.
The Terra Firma Harness® includes 3 rubber O-rings to fit all of your dildos that have a base. O-Ring sizes are as follows:
• 1.5"
• 1.75"
• 2"
This harness is adjustable to fit those with a hip measurement 33.5" - 50"