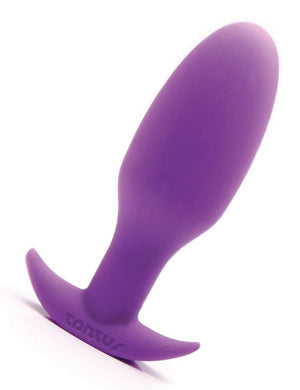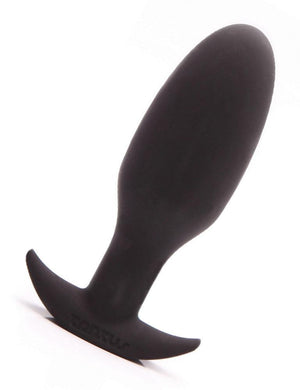 The silicone Ryder has a solid, streamlined, torpedo shape that provides a noticeable feeling of fullness without being overly wide. The smart ¾" neck makes it less likely to slip out on its own.
Silicone is a great material for dildos because it feels warm to the touch. These smooth, flexible dildos are resilient and durable. The texture is similar to the softness of skin, giving them a sensual feeling.
Product Details:
• Colors: Available in Purple & Black
• Overall Length: 4.75in (12.06cm)
• Insertable Length: 4.26in (10.82cm)
• Diameter: 1.60in (4.06cm)
• Circumference: 5.02in (12.75cm)
Safety, Care & Usage: The non-porous silicone cleans easily with soap and water, and unlike some latex materials, doesn't get sticky after being used. (No more picking lint off your freshly washed dildos!) Silicone products are also desirable for people who have latex allergies.