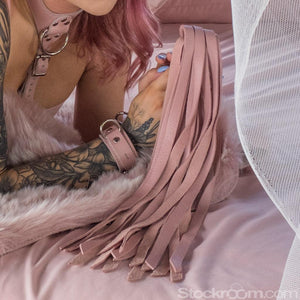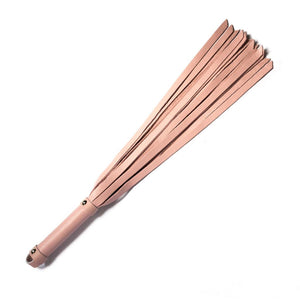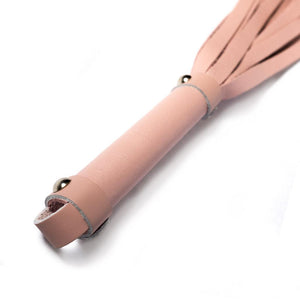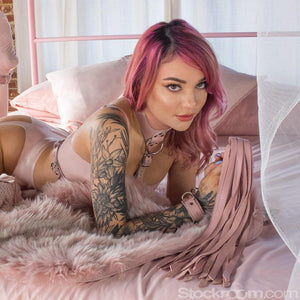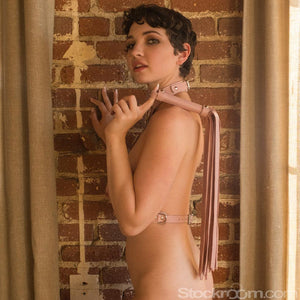 This velvety-soft leather flogger is teasingly impactful, but without stinging your baby girl too much. Great for sensation play, this BDSM flogger is the perfect tool for disciplining your submissive and then rewarding them by tenderly caressing their body with its gentle falls.
Ideal for...Bondage Play, DD/lg, BDSM, slaves, submissives.
Product Details:
• Each fall is approx. 17.5in/44.5cm long & .5in/1.3cm wide
• Handle is 6in/15.2cm long (including small loop for hanging at the end)
• Made with high-quality leather & nickel-plated hardware
Note: This item is produced in-house by our leather team in Los Angeles. In-house items display as "In Stock," and in a majority of cases we do have current stock on hand, but if not, the items will be made to order for you, and our customer service team will notify you promptly regarding any anticipated wait (usually just a few days). You will have the option to cancel if you do not wish to wait. If other items in your order are available immediately, the order may be sent in multiple parts.