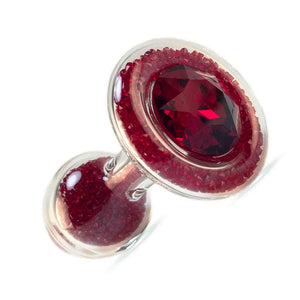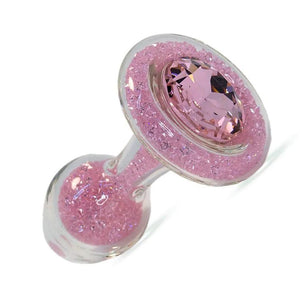 Put some sparkle into your ass play! This butt plug is made of tough borosilicate glass and filled with sparkling crystals for an extra playful look.
Capped with a matching crystal at the top, this plug not only feels great in your butt, it's a perfect way to dress your bottom up for that special scene.
Product Details:
• Weight: 3oz
• Plug Length: 3.4in (8.6cm)
• Plug Diameter: 1.3in (3.3cm)
• Colors: Available in Red, Pink & Aurora Borealis
Shipping Notes:
This will be drop shipped directly from the manufacturer, separately from other items (please allow 3-5 days). Certain international orders are not available, please contact our Customer Service to inquire. Express shipping is not available for this item.