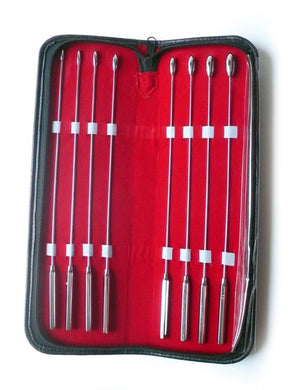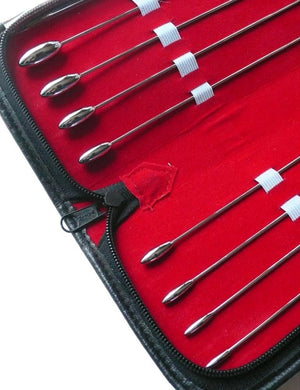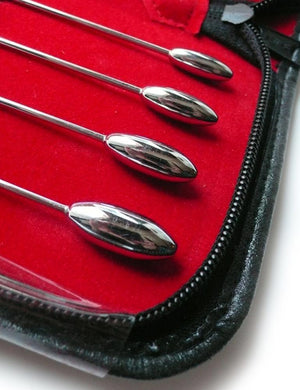 These elegantly edgy urethral sounds have small "rosebud" shaped tips, for stimulating as the "tip" slides in and out. Our set includes 8 sounds which have stainless steel shafts 11" long topped with a "rosebud" or "bullet" shaped tip, in various sizes from 3mm to 10mm around.
These sounds centralize the stimulation as they work their way in. This sound set provides great thermal/temperature retention so they can be used warmed and/or cooled for even more varied stimulation. The sounds are stored in a handsome leather-covered, velvet-lined zipper case.
The original intended medical use for these probes was to dilate the cervix, but they were also used to clear blockages in the urethra. For people with a fetish for bizarre old medical paraphernalia, these kits are a find. Sold as a novelty, and not recommended for actual use except under the guidance of an expert.