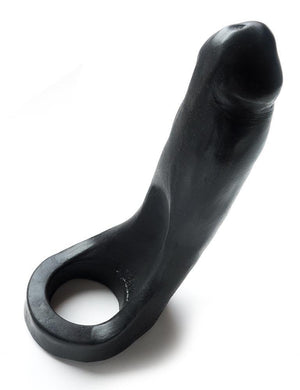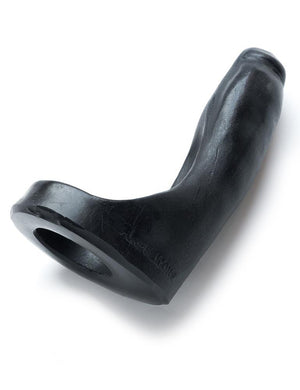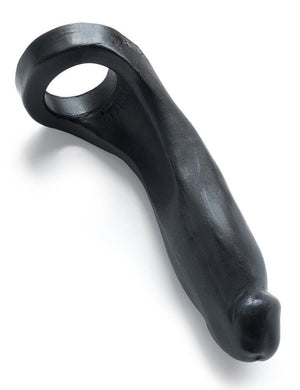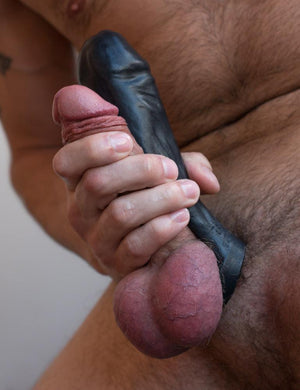 Enthrall the adventurous bottom in your life with the Penetrator Double Fucker by Oxballs.
Made from Platinum Cure Silicone, the Double Fucker features a firm but yielding 7 inch shaft that molds to the base of your penis. Its flared head, enhances double penetration while it's cock ring keeps it firmly in place through every thrust.
Made from a non tacky silicone, this sturdy cock ring, dildo combination is the perfect toy for anyone looking to add some decadence to their repertoire.
Ideal for...penis extension, double dick dildo fetishes, massive cock fetishes, monster cock fetishes, foreskin fetishes, anal play, anal stretching, masturbation, P spot stimulation, G spot stimulation, vaginal penetration, anal penetration.
Product Details:
• Total Length: 7"
• Total Circumference: about 5"
• Usable Length: To the base!
• Smallest Usable Circumference: 4" at the tapered head
• Weight: 11oz
Safety, Care, and Usage: Pure platinum silicone is safe for use with water, oil, silicone, and hybrid lubes. Clean with detergent soap and hot water, in the top rack of a dishwasher, or use a bleach-water solution. Dry completely before storage.