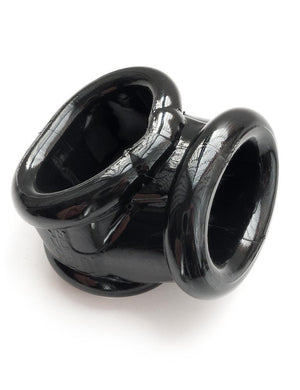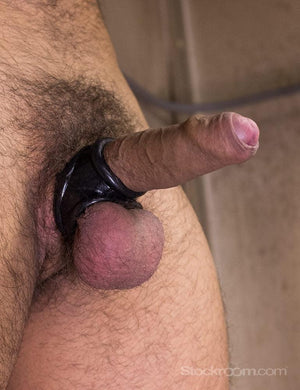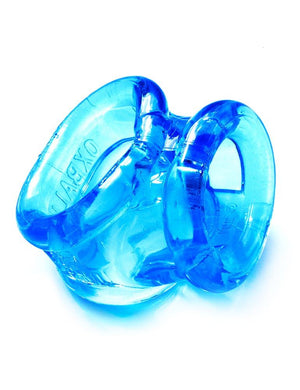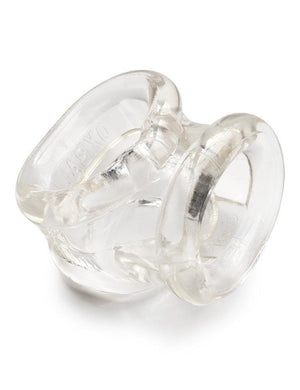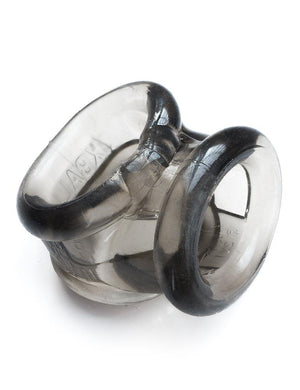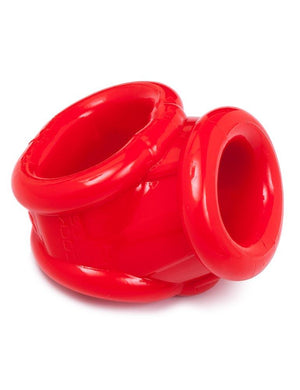 With the wild popularity of the original Cocksling, Oxballs decided to further perfect the design. The improved flex-TPR formula is stronger and more durable, more like silicone. The areas that get more stretch have thicker material. Another noticeable difference is in the opening, which now offers a more perfect fit.
Most cock rings result in a pinching sensation during ejaculation. Not so with the Cocksling! Its anatomical channel on the bottom prevents this from happening, and it also allows you to piss while erect, making it ideal for piss play. This cock and ball device is sure to fit a wide range of sizes and hug you comfortably, enabling better erections and more intense orgasms.
Product Details:
• Cock and Ball Entrance: 1 1/8 in/2.9 cm
• Cock Entrance: 1 in/2.54 cm
• Ball Entrance: 1 in/2.54 cm
• Length: 2 in/5 cm
• Weight: 2 oz.
Safety, Care, and Usage: Can be cleaned with soap and warm water. Compatible with all lubricants. Do not store stretchy toys together. Remember to always play safely!