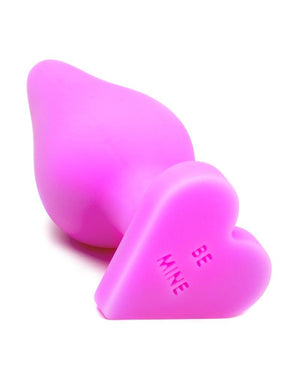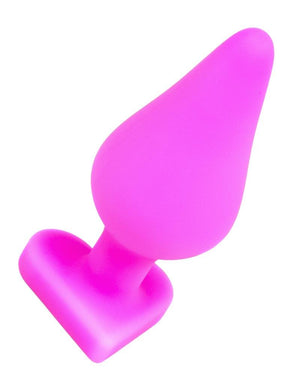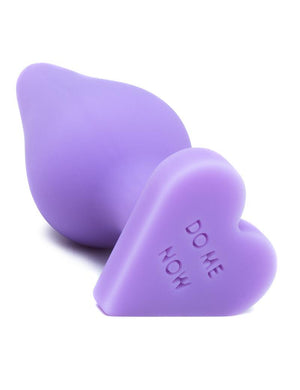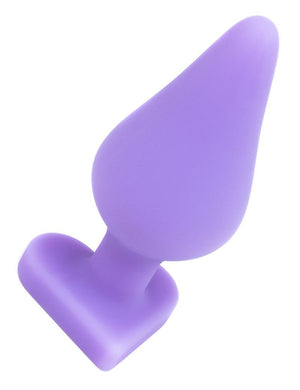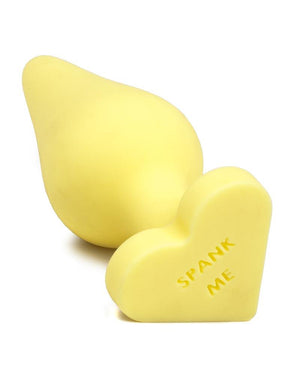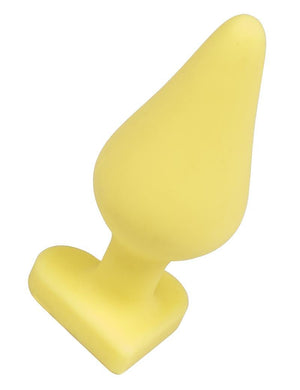 Blush's Naughty Candy Hearts let you get the perfect message across during anal play: Be Mine! Or for that matter, Spank Me or Do Me Now!
Valentine's Day in high school was just a little different than these!
With a soft, satin finish and a perfectly angled tip, this butt plug slides in easily with water-based lube. Washable, flexible, and playful, the Naughty Candy Heart butt plug isn't just for Valentine's Day--it's for every opportunity that arises.
The plug is made of the highest quality silicone and is hypoallergenic, nonporous, and boilable. The end tapers off into a cute, heart-shaped base which allows for easy and comfortable removal and play. With its smooth satin finish, it has a buttery soft touch that becomes slick with lube.
The words are molded into the plug, so they won't wear off with time. And this will be your go-to plug. Cute as a button, with great staying power. Super durable and hygienic silicone Naughty Candy Heart Butt Plug inserts up to 3" –– and 1 1/2" at its widest, for just the right amount of stimulation.
SKU: F460 - Pink (Be Mine)
SKU: F461 - Purple (Do Me Now)
SKU: F462 - Yellow (Spank Me)