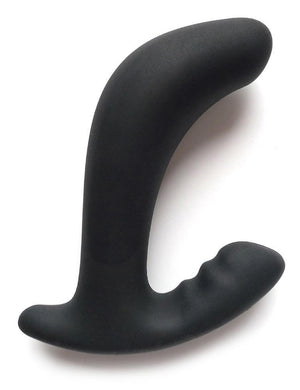 Talk about putting the spark back in the bedroom -- in a never-before-seen display of innovation, the Mystim e-stim Twisting Tom massager stimulates both the prostate and the perineum, thanks to its unique tetra-polar construction.
Two electrical poles create conductive surfaces on both sides to keep you tingling all night long, and smooth silicone featuring the Mystim brand's proprietary Flex & Stay technology lets you personalize your experience by bending into and holding any shape you choose.
Twisting Tom's smooth black silicone material is long-lasting, ensuring that the party is safe, fun, and doesn't stop. A comfort-molded grip for safety and ease of use finishes off the perfection of the design.
Product Details:
• Length: 13cm/5.1 inches
• Diameter (widest point): 37mm/1.5 inches
• 100% medical grade silicone
• 12 months manufacturer warranty
• Detailed instructions for setup and use
Mystim accessories should only be used with Mystim power boxes unless otherwise specified.