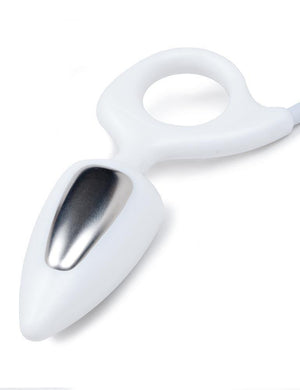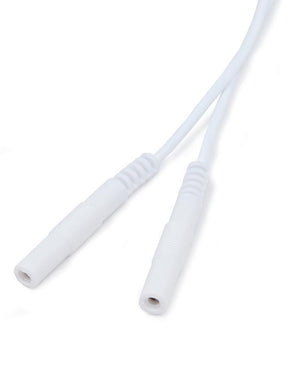 The Mystim Romeo Vaginal/Anal Probe is a perfect item for the medical fetishist. The probe is very lightweight and ergonomically designed allowing for easy movement while the probe is inserted either anally or vaginally. The Romeo Probe works with the Tension Lover Kit and allows the user to enjoy a variety of electrically stimulating pulses and tingles. The slightest movement with the Romeo Probe inserted brings about an amazingly arousing sensation. The narrow end makes it easy to insert and the ring handle is perfect for confident control.
Product Details:
• Length is 1.2in(3cm)
• Diameter is 0.8in(2cm)
• Made of white plastic with polished surgical grade stainless steel
• 12 months manufacturer's warranty
Safety, Care, and Usage:
Always clean your Mystim Romeo Vaginal/Anal Probe before and after use with warm water and soap. Pat dry.
Please Note: Mystim accessories can only be used with the Mystim power units unless otherwise specified.