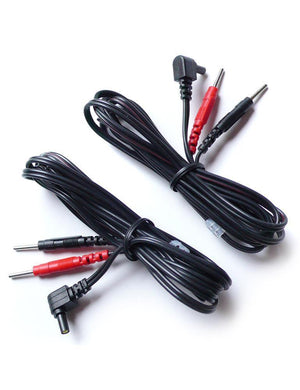 Mystim's Extra Strong-Wires are two braided wires for use with both self-adhesive and silicone electrodes.
Product Details:
• Length 63in (160cm)
Safety, Care, and Usage:
Read the instructions on power kits carefully before use.
Please Note: Mystim accessories can only be used with the Mystim power units unless otherwise specified.
SKU: D813