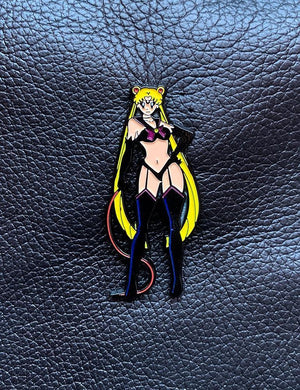 We always had a feeling that Sailor Moon had a kinky side to her. Show your love for justice and punishment with this enamel pin. Place this accessory on your favorite leather or jean jacket, backpack, boots, etc...wherever you see fit, really! On your knees and worship the moon!
Ideal for…fashion, kinky fashion, accessorizing, BDSM accessories.
Product Details • 2" soft enamel • 2 backing nails.