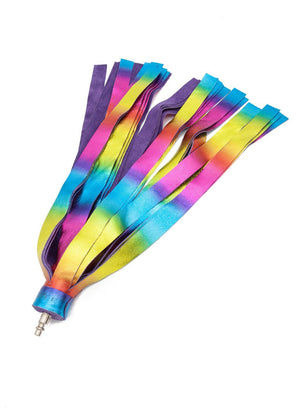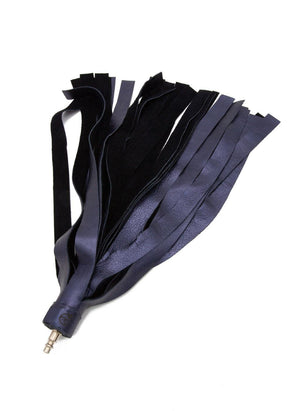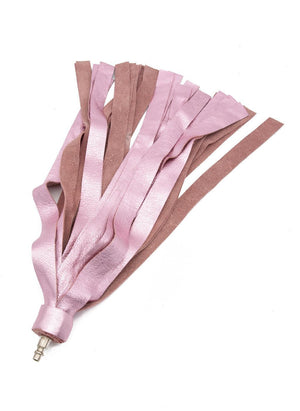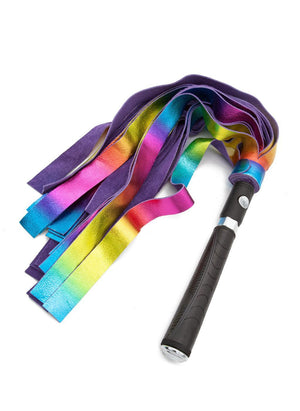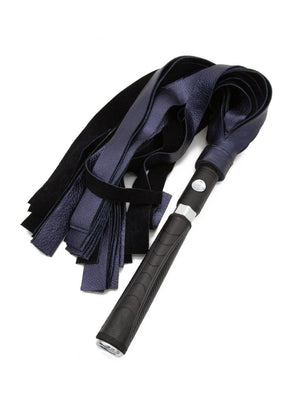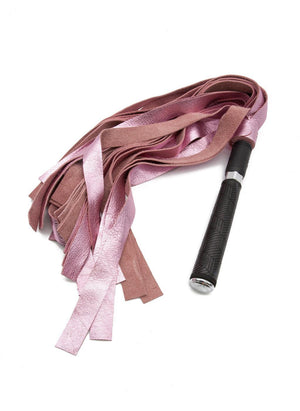 The falls of these detachable metallic flogger heads give a sinister, beautiful gleam as you whip them around your head, just looking for the right spot to strike your partner. Made from midweight cow hide, it's perfect for a solid, thuddy impact with just a little bit of sting.
Product Details:
• Material: Midweight cow hide
• Weight: 18 oz
• Length of Falls: 18"
• Width of Falls: 1"
• Colors: Available in Rainbow, Dark Blue & Pink
• 30 falls in total
• Interchangeable flogger handle sold separately
Please note that this is an attachment for Unique Kink's interchangeable flogger handle, and is not meant to be used on its own.