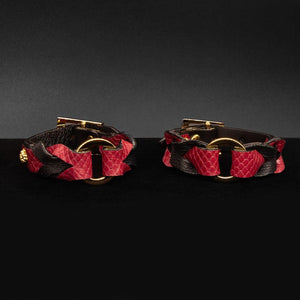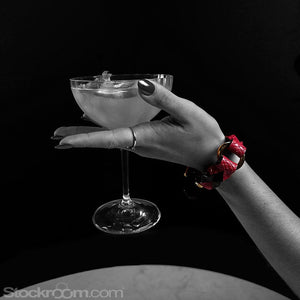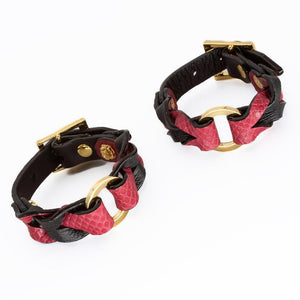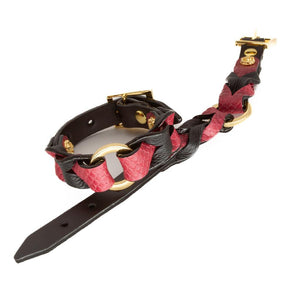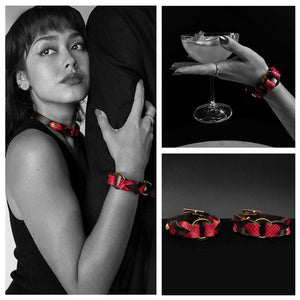 Bind your sub with finesse, comfort, and most of all, a unique style that matches the intimate trust of your relationship.
These cuffs were made in collaboration with Melanie Rose, host of Netflix's How to Build a Sex Room, and you can see the knack for combining eroticism and fashion that has made her an international star. Made with soft, high-quality cranberry and black leather, and adorned with custom gold hardware for a finishing touch, they're luxurious and sensual enough to make your sub's bondage the special gift it should be.
As a limited edition and retail exclusive, we've made only 75, so get yours now.
Product Details:
• Each cuff's circumference measures from 6" - 7.5" (15.24cm - 19.05cm)
• Material: Braided cranberry and black leather that is fully lined with edge kote for a finished look and custom gold-plated hardware
• Packaging: Each pair of cuffs is packaged in a custom black velvet pouch with an embroidered rose
• Handmade in The Stockroom's Los Angeles workshop