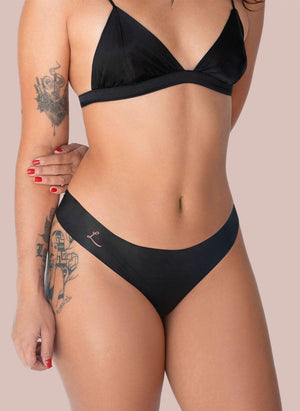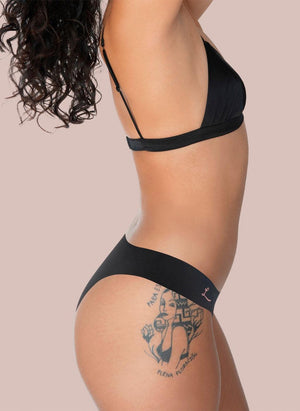 When you want to get your action right NOW, the Lorals Latex Panties provide an elegant, sexy, and SAFE alternative to using harnesses or your hands to keep a dental dam in place. Just slip into these sleek, ultra-thin latex panties for safer sex protection during rimming, cunnilingus, and much more. The latex is thin but strong, so you'll still get to savor every touch, lick, or caress almost as if there were nothing between you and your partner.
The bikini cut shown here gives an extra-frisky look to your playtime attire, with a scooped waistline that teases the eye with promises of much more to come.
These are made for single-use, so just slip them off when you're done and toss them.
Product Details:
• Size: Fits US sizes 0-20
• Material: Natural latex with vanilla scent
• Ultra-thin for improved sensation
• Single-use only
• FDA-approved for STI protection