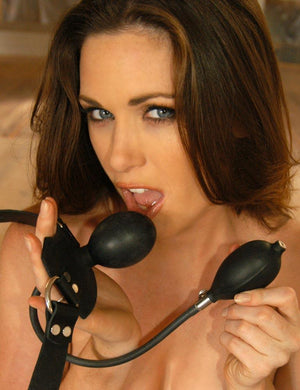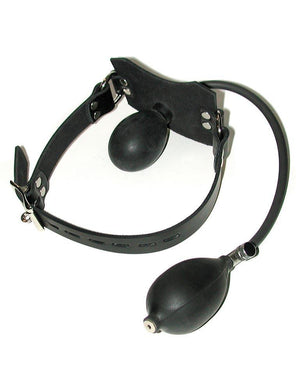 If you've had problems finding perfectly-sized gags, inflatables may be the way to go.
This heavy-gauge inflatable rubber gag has a 1½" (3½ cm) bulb-shaped head which can be slowly inflated to the size and shape of a small apple, up to 2½" (6cm) in diameter. Air pressure is controlled by a bulb pump which is connected by a tube about 12" (30 cm) long.
The gag is attached to a leather adjustable strap with a lockable buckle. The buckle will also work without being locked.
• Features a 1" locking center bar, roller buckle
• Accommodates padlocks such as the Baby Nickel Plated Padlock or the Master Lock Padlock
Note: This item is produced in-house by our leather team in Los Angeles. In-house items display as "In Stock," and in a majority of cases we do have current stock on hand, but if not, the items will be made to order for you, and our customer service team will notify you promptly regarding any anticipated wait (usually just a few days). You will have the option to cancel if you do not wish to wait. If other items in your order are available immediately, the order may be sent in multiple parts.