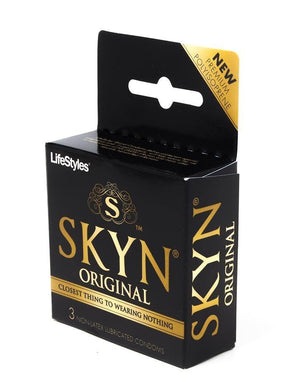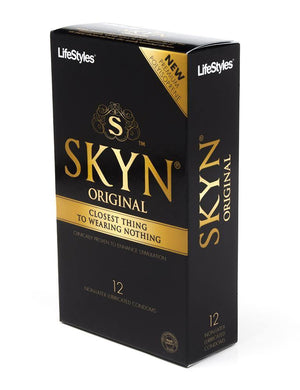 Skyn condoms are the newest non-latex condoms from Lifestyles, and are perfect for those who can't wear latex condoms due to allergy or sensitivity concerns.
Rather than the standard latex substitute of polyurethane, Skyn condoms are made of polyisoprene for improved form fitting, extra thin protection from unwanted pregnancy and sexually transmitted infections.
Available in Original and Large sizes.
SKU: E449 (Original, 3-pack)
SKU: E450 (Original, 12-pack)
SKU: E451 (More, 3-pack)
SKU: E452 (More, 12-pack)