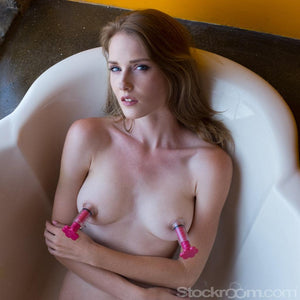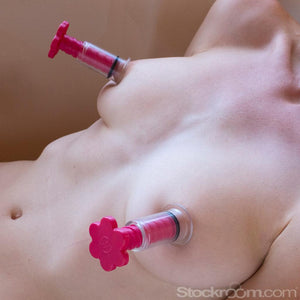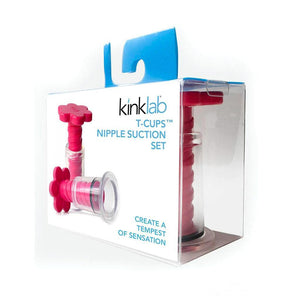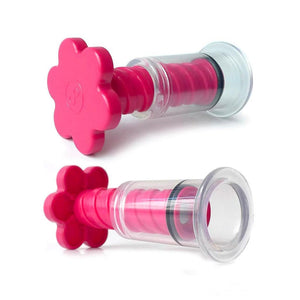 Twist the night away and turn up the heat with KinkLab's newest sensation play toy: The T-Cups™ Nipple Suction Set!
Each turn of the screw adds a delicious degree of succulent suction to your nipples, neck, or other sensitive spots. Stick them to your skin and turn the handle to the left to create a vigorous vacuum, perfect for teasing and pleasing, fore, during, or after play!
Safety, Care, and Usage:
Do not use on broken or irritated skin. Clean T-Cups with warm water and anti-bacterial soap and let fully air dry before storage.
Product Details:
• Made of ABS plastic, rubber, and steel
• Cylinder height 2.5in/6.4cm
• Cylinder diameter 1.75in/4.4cm
• Full length 5.5in/14cm