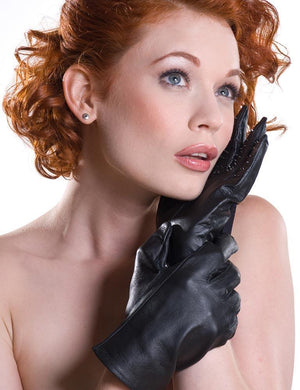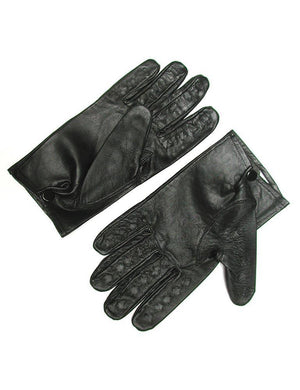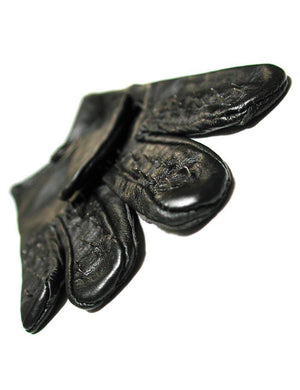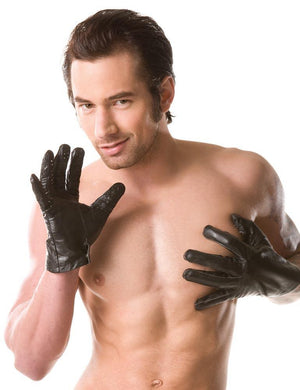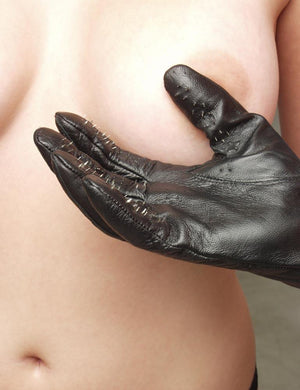 Soft, sexy leather gloves with a fierce side: prickly metal points on the fingertips.
• creates an intense ticklish sensation
• great for sensory play
• try with a blindfold
Stockroom.com is thrilled to introduce the KinkLab line, a place where you can test the limits of pleasure with aid from high-quality, appealing, and functional products. KinkLab products are designed to help you realize your own visions of how passionate, creative, and positively charged your own private erotic life can be.
These products and packaging are designed in the USA. The unique packaging displays these products clearly and honestly. In many cases the packaging is also reusable and provides a functional and attractive way for you to store your toys for future use.
To determine your glove size follow these directions.
1. Measure around the hand at the fullest part. (not including the thumb) 2. Measure from the tip of the middle finger to the base of the hand. 3. Use the LARGEST of the two measurements for the correct glove size. 4. If you are RIGHT handed, take measurements from your RIGHT hand, if you are LEFT handed, take measurements from your LEFT hand.
X-Small KL512 7 1/2" Small KL529 8 1/2" Medium KL536 9 1/2" Large KL543 10 1/2" X-Large KL550 11 1/2"