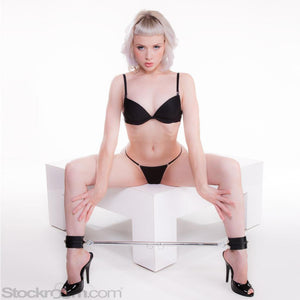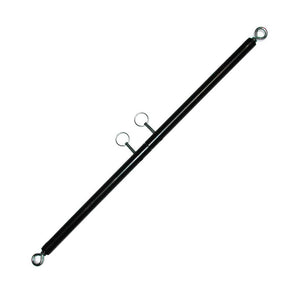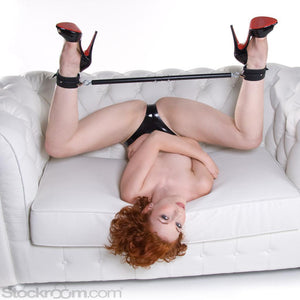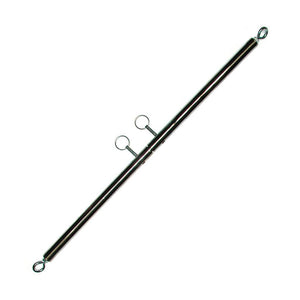 This spreader bar makes restraining your favorite sub a quick and easy matter. With heavy eyebolts on each end, you can easily clip wrist or ankle cuffs onto the bar and then adjust it to just the right width for your pleasure.
Product Details:
• Adjusts from 25"-37" (63.5-94cm)
• Breaks down into 3 parts for easy travel
• Heavy eyebolts on either end for attaching cuffs (cuffs not included)
SKU: KL116 (Black)
SKU: KL109 (Silver)
Stockroom.com is thrilled to introduce the KinkLab line, a place where you can test the limits of pleasure with aid from high-quality, appealing, and functional products. KinkLab products are designed to help you realize your own visions of how passionate, creative, and positively charged your own private erotic life can be.
These products and packaging are designed in the USA. The unique packaging displays these products clearly and honestly.