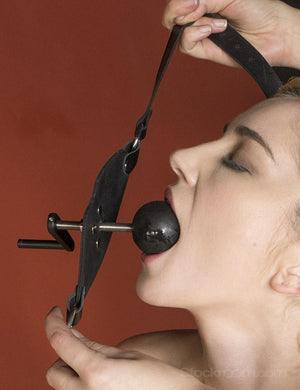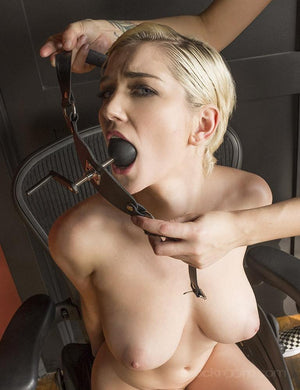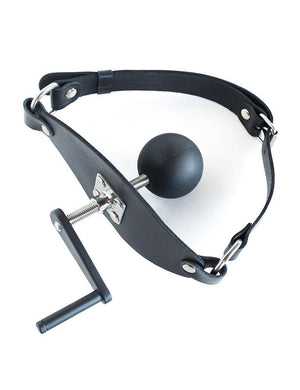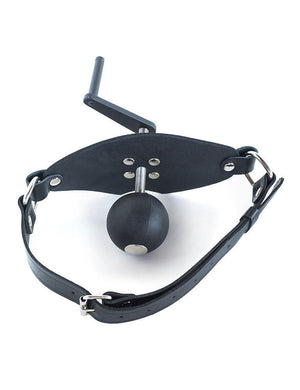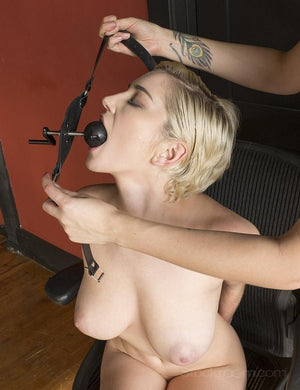 When you've taken all your other gags as far as they can go, we have this one. The Screw Ball Mouth Gag puts your sub's capacity to the test with a hand crank that lets you push it further — and further — up to three inches into the wearer's throat.
The handle allows precise control over how deep the ball goes, allowing you to create an excruciatingly tense — and extremely hot — scene as the ball slowly pushes over the sub's tongue to reach the opening of the throat. It's a test of the mind as much as the body. With every incremental push, the wearer has to wonder: Is this where it will stop? Or will they take it all the way this time?
Ideal for…BDSM play, gag fetish, bondage scenes, submissive training, slave training.
Product Details:
• Ball: Silicone with 1.77" diameter
• Leather straps
• Adjustable head strap