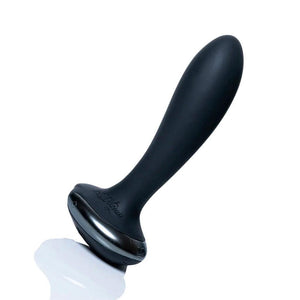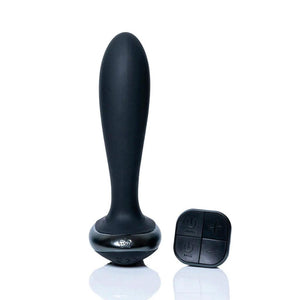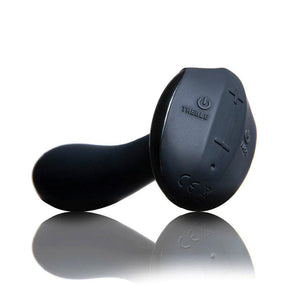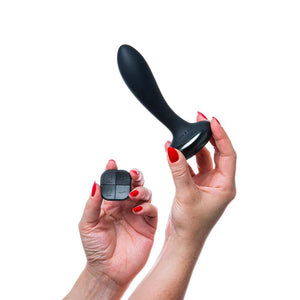 With a single shaft and double motors, the Hot Octopuss PleX will send pleasure shivering through the furthest corners of your body — from your ass to your fingertips and back again. One of the most innovative butt toys that we've found, one of the best things about the PleX is the flexible shaft. Able to bend up to 90 degrees, it's ready to move with you and stay on target, no matter how frisky you get.
A handheld remote adds another level of flexibility to your play: With the touch of a finger, you can adjust either the Bass or Treble motor independently until you hit the note that you're looking for. This is a sturdy, well-made piece of pleasure gear that will make your ass sing while inviting the rest of your body to join in the chorus.
Product Details:
• Total Length: 5.5in (13.9cm)
• Width (at base): 2.3in (5.8cm)
• Weight: 5.4oz (154g)
• Two motors, working at separate frequencies
• Flexible base bends up to 90 degrees
Shipping Notes:
This will be drop shipped directly from the manufacturer, separately from other items (please allow 3-5 days). Certain international orders are not available, please contact our Customer Service to inquire. Express shipping is not available for this item.