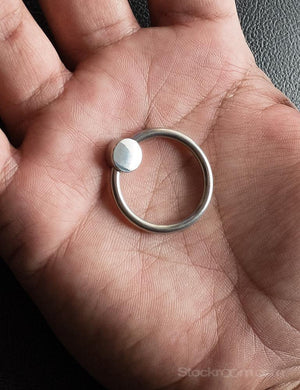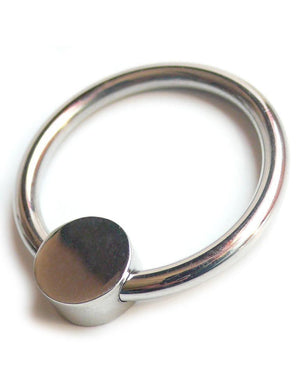 This ring is meant to be worn around the ridge just beneath the head of your cock to increase stimulation by applying pressure to the glans of the penis. The shining steel ring and bead also decorate the penis nicely, so it's both attractive and functional.
Product Details:
• Inner Diameter: 0.97in/25mm • Bead Thickness: 0.2in/5mm • Bead Diameter: 0.4in/10mm
Safety Care and Usage
: Wash before and after each use with a mild antibacterial soap and warm water.