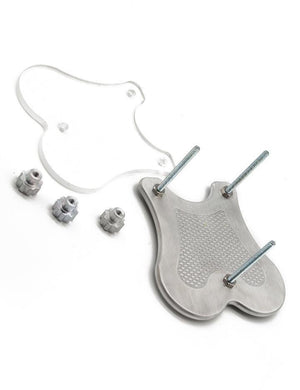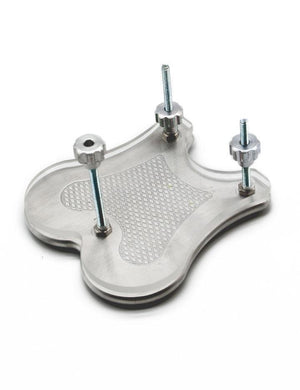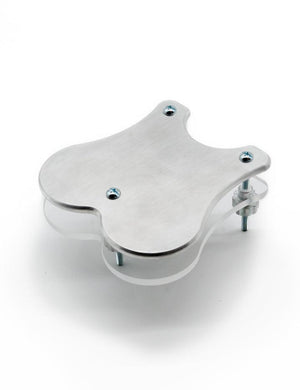 Ball crushing is one of those things you always want to do just right — and that's what this beauty is for. Precision-made with Computer Numerical Control (CNC) processing and hand-sanded to a fine, smooth finish, this is a tool that will warm the heart of the most hardened dominant. (While making more than a few sacks shrivel in anticipation.)
The fine craftsmanship allows you to keep your play under control, slowly increasing pressure until it's at just the right level. A crisscrossed diamond design on the backplate gives a little extra sensation on the scrotum, while the front acrylic plate gives a nice, clear view of what's happening down there.
We strongly recommend that no matter what your tools, always keep checking in with the sub in this kind of play.
Product Details:
• Plate Length: 4.75in (12.06cm)
• Plate Width: 4.75in (12.06cm) at widest point
• Space between top bolts: 2.5in (6.35cm)
• Materials: Aluminum and acrylic