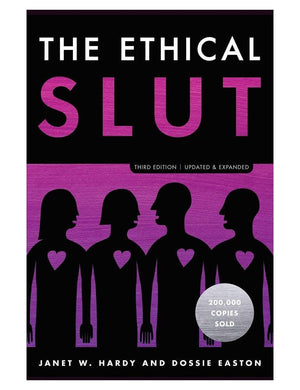 The Ethical Slut: A Practical Guide to Polyamory, Open Relationships & Other Adventures, is a popular and often referenced book from Greenery Press, written by Dossie Easton and Janet W. Hardy, the authors of The Bottoming Book and The Topping Book.
This updated 3rd edition eloquently discusses the numerous alternatives to the often unrealistic ideal of lifetime monogamy.
Over 20 Chapters including: -Who Is An Ethical Slut? -Myths and Realities -Battling Sex Negativity -Keeping Sex Safe -Boundaries -Jealousy -Childrearing -Agreements -The Ebb and Flow of Relationships -Group Sex and much more!