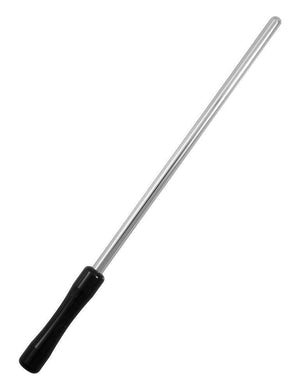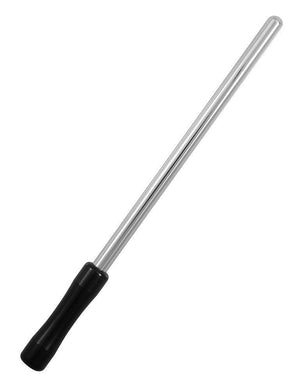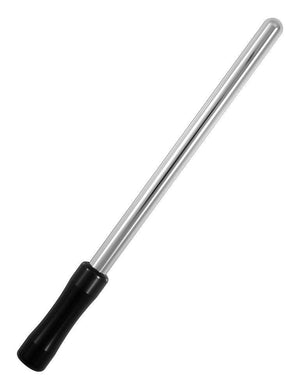 Urethral sounds require a firm hand and lots of preparation, but for those who love the sensation, the pleasure is worth all the care that goes into it. This Electro Sound takes it yet another step forward with electrical stimulation inside the urethra.
At 5.1" long, this is an ideal sound to start exploring with, and it's available in diameters of 5mm, 7mm, and 9mm. Progress from the smaller to the larger as you gain experience and want to go a little further. For insertion, you want to lube up the sound and gently slip it into the urethra. We strongly recommend that you do this with an experienced partner nearby; don't try it by yourself for the first few times. Three sachets of sterile lubricant and three cleaning wipes come in each case.
Product Details:
• Diameter: Your choice of 5mm, 7mm, or 9mm
• Length: 5.1" (130mm)
• Materials: 316 stainless steel; base of insulated rubber.