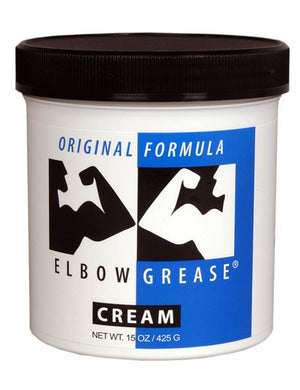 Elbow Grease Original Formula has been formulated under strict standards to ensure the best quality possible. This mineral oil based lubricant is a thick cream; long lasting for ultimate sensual pleasure. Elbow Grease is the oldest sexual lubricant on the market, dating back to 1979. It's been a best seller for years and will not disappoint. Use only with polyurethane condoms.
Dimensions
• Weight 1 Gallon (3.4 Kilos) • Not recommended for use with latex condoms • Without Nonoxynol-9
Safety, Care and Usage
Do not use with latex condoms. Keep Elbow Grease Original Cream Pail covered when not using.