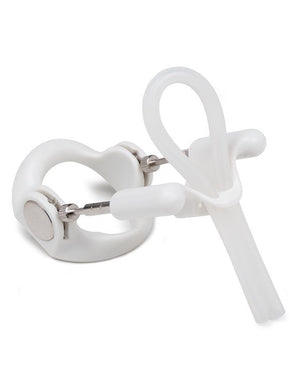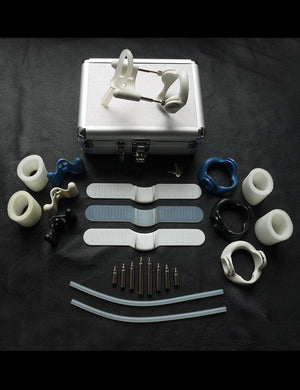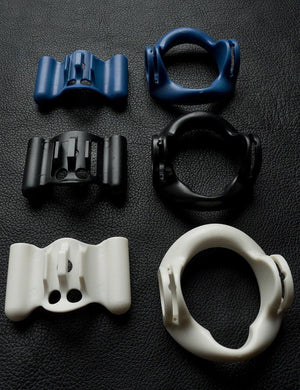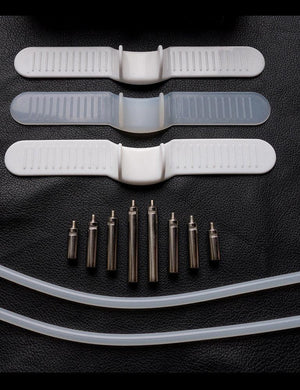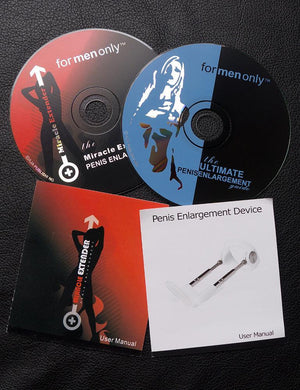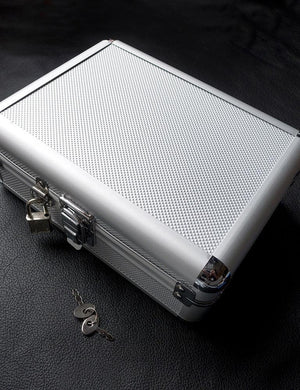 The Dominator penis extender makes gradual enlargement of the penis possible by stretching to promote new cell growth, increasing both length and girth. Regular proper use of this unique technology can result not only in increased size, but a stronger, more powerful erection and correction of curvatures.
Interchangeable parts keep the kit precision adjustable as you grow bigger over time. The Dominator is ergonomically designed with comfort and safety in mind, making it suitable for sustained use during non-strenuous activity.
For a penis built to your specs, this 24-piece kit includes everything you need in a silver locking case, protecting your privacy and ensuring all the necessary pieces will be there when you need them.
Includes two instructional DVDs and full written instructions for assembly and use.
Product Details:
• 4 basal plastic basal rings increasing in size
• 2 spring-loaded metal bars
• 3 plastic distal support platforms increasing in size
• 3 silicone bands increasing in size
• 4 foam comfort sleeves
• 8 metal extension rods
• 2 instructional DVDs