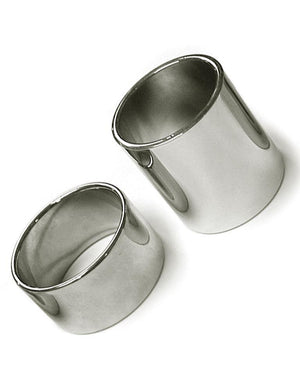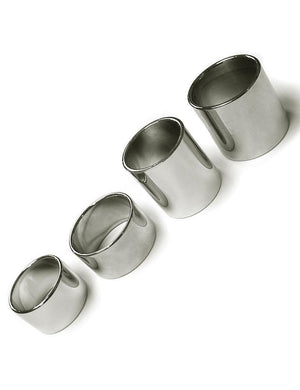 Nothing else looks or feels quite the same as one of these shiny chrome ball stretchers.
We're currently carrying two different diameters in two different lengths, for a total of four sizes. The 2 diameters are 1 5/8" and 1 7/8" and the 2 lengths are 1 1/8" and 2".
For those who get into the feeling of a metal ball stretcher, these stretchers are fantastic. They are good-quality rings at an excellent price.
Chrome-plated brass.
SKU: A720 - Short 1 5/8" **Sold Out**
SKU: A721 - Short 1 7/8" **Sold Out** 
SKU: A722 - Long 1 5/8" **Sold Out** 
SKU: A723 - Long 1 7/8"