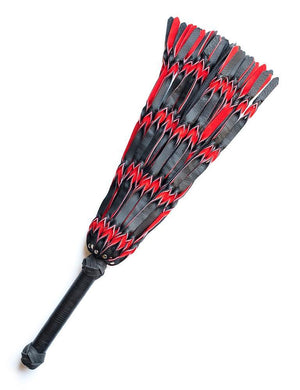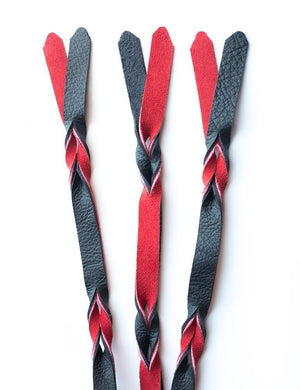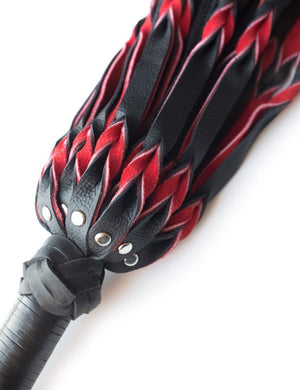 This gorgeous leather flogger features approximately 30 tails with 20 additional tails riveted onto the original tails and braided together to make the sensation a heavier, thuddy impact.
Warranty and care instructions: To clean a quality leather toy: Use a damp—not wet—Clorox wipe. Make only 2-3 passes over the tip end on the flogger or whip. More will cause discoloration and damage to the leather, otherwise.
To maintain your leather toys: Fondle, stroke and handle them often. Your body oil from your hands is all quality leather needs to keep it well maintained. Adding commercial oils or treatments can void this flogger's warranty. Too much oil added to leather can cause the tips to break off upon contact or otherwise damage the leather.
Ideal for…impact play, flogging, sensory play.
Product Details
• Features approx. 50 tails
• Italian Leather with heavy suede
• Handle is wrapped with pure Kangaroo leather for endurance and long-lasting use
• Jewelry on the handle end signifies a lifetime guarantee
SKU: G747