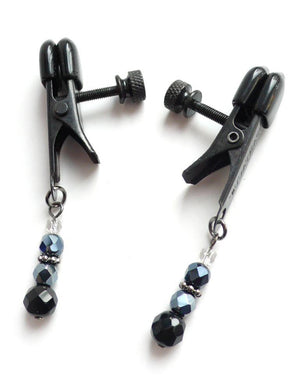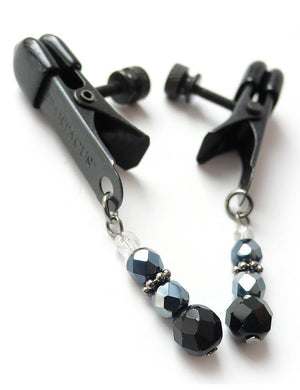 These Beaded Spring Jaw Nipple Clamps will give you the most intense nipple sensation while also providing some dazzle.
Don't let the jeweled ornaments deceive you; these broad-tip nipple clamps are designed for deep pleasure without the heaviness of other nipple toys.
The spring-jawed center contains a thumbscrew to help tailor nipple play to your custom specifications.
These clothespin-style clamps, along with the rubber coated tips, make them easy to affix and adjust for the desired amount of pressure.
The rubber ensures that the skin won't be lacerated, making these clamps safe as well as powerful.
• Available only in black