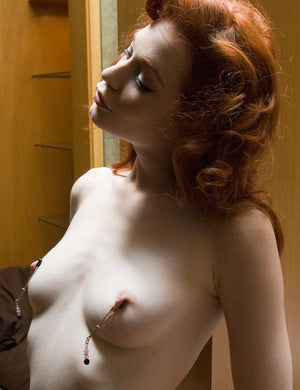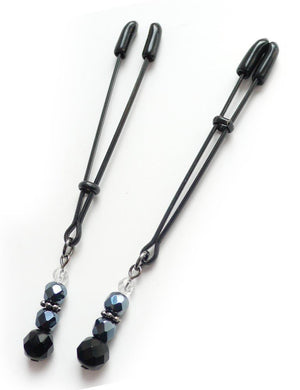 Beaded Nipple Clamps are perfect for decorating the nipples in a sensual and playful way.
These tweezer-style adjustable nipple clamps are each 2¾" long. A small silver metal loop ring surrounds the tweezer clamp, allowing for adjustability. Moving it up or down determines the snugness of the clamp.
The nipple clamps have comfortable black rubber tips. A small set of dangling beads hangs from the end of each clamp.
The beads are available in your choice of three colors, purple, pink, or black.
These clamps can also be used on the clit or for CBT.