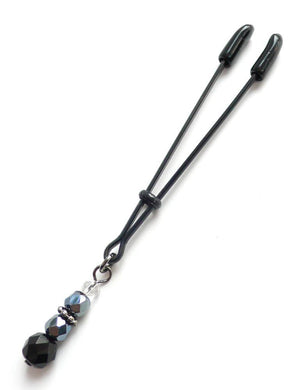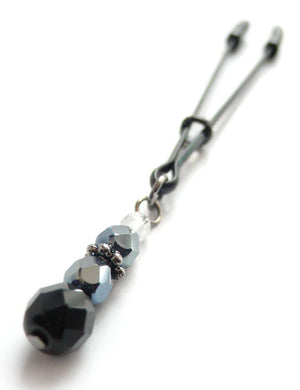 The Beaded Clit Clamp from Spartacus is a lovely way to feel intense clitoral stimulation that is as pleasing to the eye as it is a potent device for your delicate parts.
This tweezer-style clamp has rubber tips with full adjustability allowed by the metal ring encircling the pincers. Four elegant beads graduating in size dangle from the base, adding extra elegance and sparkle to this unique novelty.
This alluring clamp will allow you to apply the right amount of pressure for whatever suits you best. It can also be used on nipples.
• Measures about 5in / 10.16cm from base to tip
• Available in black only