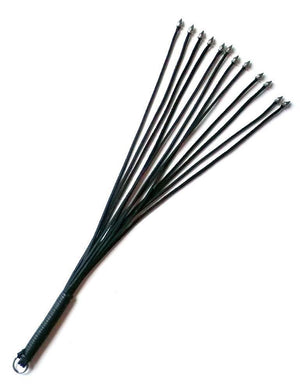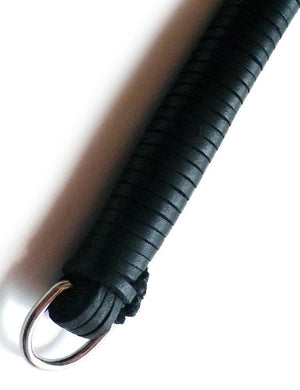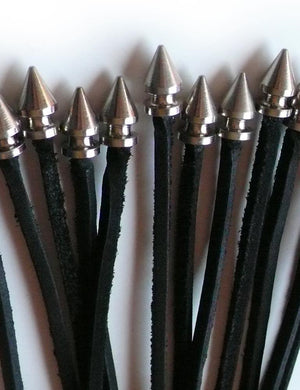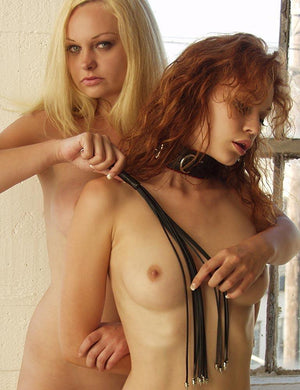 This 20" whip is made from 12 strands of black leather lacing with silver metal spikes attached to the ends. It has a metal D-ring affixed to the handle, which makes it good for hanging from a belt. The sensation this whip produces when slowly dragged over the skin is amazing!
Handle this whip with care.
Falls length 16"/Handle length 4"
SKU: A398