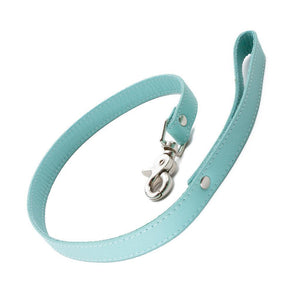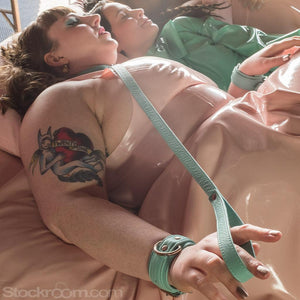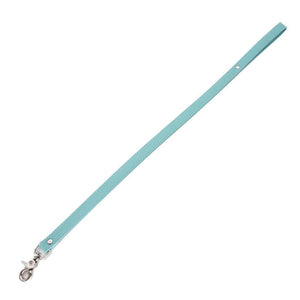 Whether you want to walk your sub into the bedroom, around the dungeon, or someplace more public, this mint-green leather brings a fresh touch to your kink outfit. Black leather is sexy and classic, but sometimes you want to brighten the scene just a little bit. In the same way that Zoë Ligon's lectures and videos combine smart and safe information with vivacious eroticism, we crafted this leash by hand to stand up to intense play, while the color reminds us of the sweetness and intimacy partners can find in kink.
At 2 feet, this is a perfect leash for a sub who needs to be kept a little bit closer, and the heavy-duty nickel-plated hardware will keep them from breaking free suddenly.
This leash is part of our new limited-edition line with Spectrum Boutique's Zoë Ligon. Get the full matching set that includes a collar, leash, wrist cuffs, and ankle cuffs.
Product Details:
• Leash length: 2ft (61cm)
• Leash width: .75in (1.9cm)
• Sold Individually
• Material: Mint green garment leather with latigo leather straps, nickel-plated buckles and rivets.
Note: This item is produced in-house by our leather team in Los Angeles. In-house items display as "In Stock," and in a majority of cases we do have current stock on hand, but if not, the items will be made to order for you, and our customer service team will notify you promptly regarding any anticipated wait (usually just a few days). You will have the option to cancel if you do not wish to wait. If other items in your order are available immediately, the order may be sent in multiple parts.