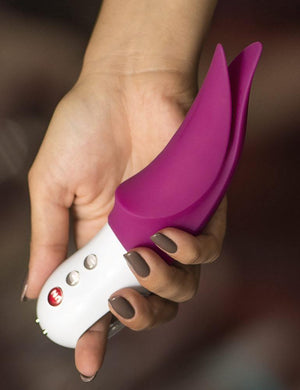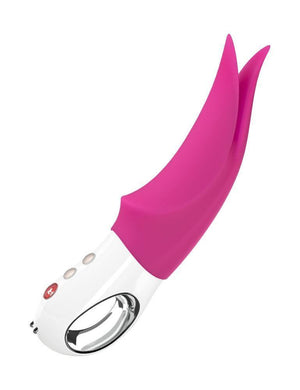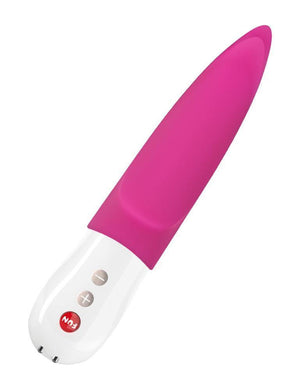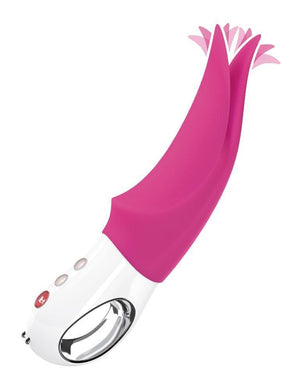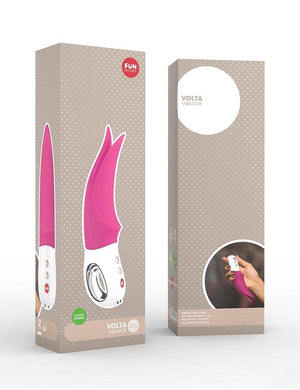 The movement of the VOLTA's dynamic tips amplify its vibration, boost your arousal, and heighten sensitivity, letting you feel more than ever before. Explore a range of sensations from the wild percussion of the moving tips against your hotspots to classic vibration when you press the VOLTA against your body. You can even warm up with a light touch and then amp up the vibration and pressure when you want to get down to business. We recommend that you try positioning the tips in different places—on either side of the clit, against the hood, with one tip against the vaginal opening, around the labia—and find your favorite way to vibe with the VOLTA. The VOLTA is also great to stroke up and down the penis shaft, or to stimulate the cock tip with!
With all the strength of a much larger toy in a lightweight, ergonomic package, the VOLTA is perfect for folks who want to add serious power to their partner sex. Love your wand, but don't want to pull it out on a first date? The lightweight, quiet VOLTA slips easily between your bodies and gives you the strong vibration you need, without interrupting your flow. The VOLTA makes a great addition to blowjobs, nipple stimulation, and more.
Ideal for…Clitoral masturbation, cock play, couple's toys.
Product Details • Length: 7.4", Diameter: 1.9" • Body-safe; Made of medical-grade silicone • Non-porous and hypoallergenic • Waterproof • 45 minutes of play on highest speed • Rechargeable • 4-6 hour initial charge • Low battery warning • Charge indicator lights • Lock function for easy travel • Intuitive button interface • Designed and handcrafted in Germany