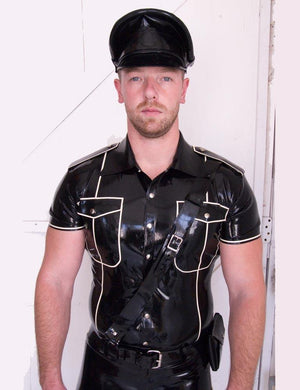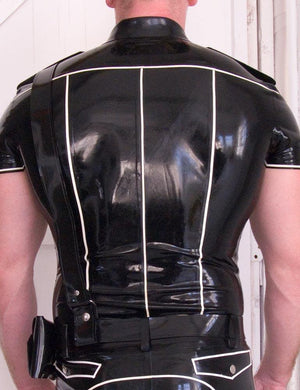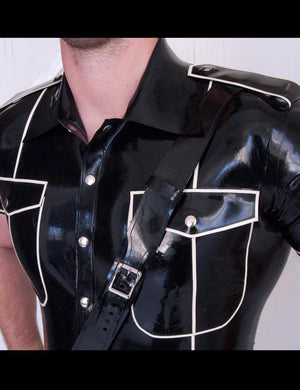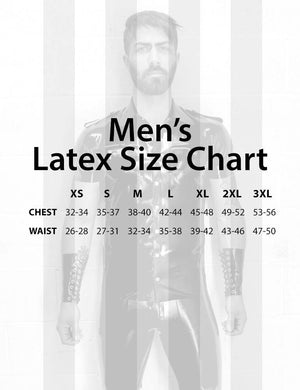 This latex shirt is a fetish classic. Copied directly from a WWII uniform, it seals the deal on any military roleplay. Highlights of this item are the contrasting color trim with the left front pocket, which is functional and convenient, Eye-catching epaulets and front closures, both featuring chrome-plated snaps, really set this shirt apart.
Made from high-quality 14-gauge latex, the base latex color and trim are available in over thirty colors. Blending the skintight feel of rubber with a masculine military edge.
All Syren items are made to order, just for you, and will take 4-6 weeks turnaround time by our Los Angeles production team.
NOTE: The default color for this item is Black w/ White Trim. For this item in a different color or size, call us at 1-800-755-TOYS or 1-213-484-3882 or email info@stockroom.com to place your custom order. Please note that a custom surcharge fee will apply.