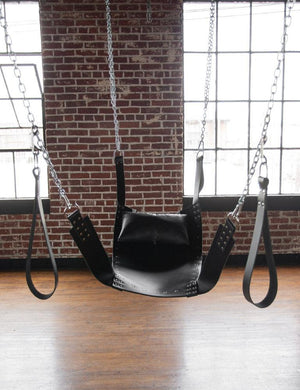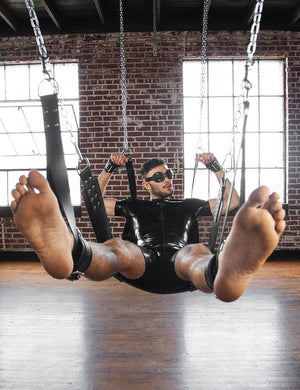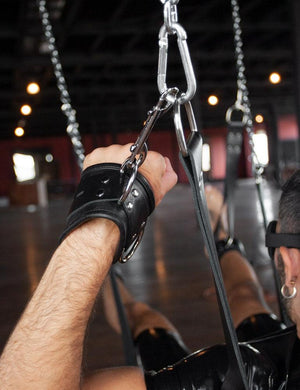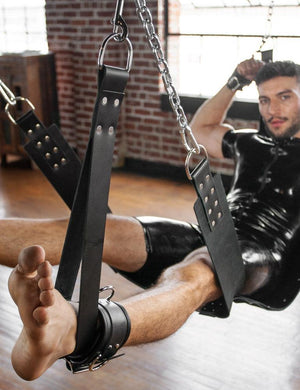 A nice, strong, leather sex sling, made from a sheet of thick black leather with 2-ply support straps. Comes with a set of leather stirrups and enough D-rings to keep most bondage fans happy.
We've seen the same design on sale for $550+. Designed to be hung from above with rope or chain (not included).
Trapezoidal in shape: about 37" long, 22½" wide at the top (where your head rests), and 16" wide at the base. Now shipping with a black leather pillow for the same price!
Works great with the 4-Point Sling Stand. Approximate weight limit for the leather sling is 300lbs.
Note: This item is produced in-house by our leather team in Los Angeles. In-house items display as "In Stock," and in a majority of cases we do have current stock on hand, but if not, the items will be made to order for you, and our customer service team will notify you promptly regarding any anticipated wait (usually just a few days). You will have the option to cancel if you do not wish to wait. If other items in your order are available immediately, the order may be sent in multiple parts.